Deze PU-plinten voor het beschermen van de wandbasis worden veel gebruikt voor onze klanten.
PU-plinten voor het beschermen van de wandbasis verbinden elegant vloeren en wanden. Modellen en maten zijn er genoeg, dus u kunt de plint kiezen die bij de architectuur van de kamer past, met uw eigen stijl. Je kunt het samen met de muren beschilderen of accentueren met een andere kleur.
Het is waterdicht en kan ook kabels verbergen, dus het is onmisbaar in elke kamer: badkamer, slaapkamer, hotellobby of kantoor.
bestek
1. Grootte: 240x13.8x1.9cm
2. Efficiënt met energie
3.Healthy, comfortabel
4. Verschillende patronen zijn beschikbaar
5. insectenbestendigheid
6. Snel en eenvoudig te installeren
Onze service:
1. Factory directe verkoop met uitstekende kwaliteit, redelijke prijs en eersteklas service.
2. Tijdige levering aan elke uithoek van de wereld.
3. Sterke leveringscapaciteit, high-tech vaardigheden en geavanceerde apparatuur kunnen zeker voldoen aan de eis van de klant.
4. Lancering van nieuwe ontwerpen voor elke categorie elk jaar.
5. Uitstekend vakmanschap. Alle producten 100% geïnspecteerd.
6. Preferentiële vracht door beroemde rederij.
7. Uitstekende service na verkoop.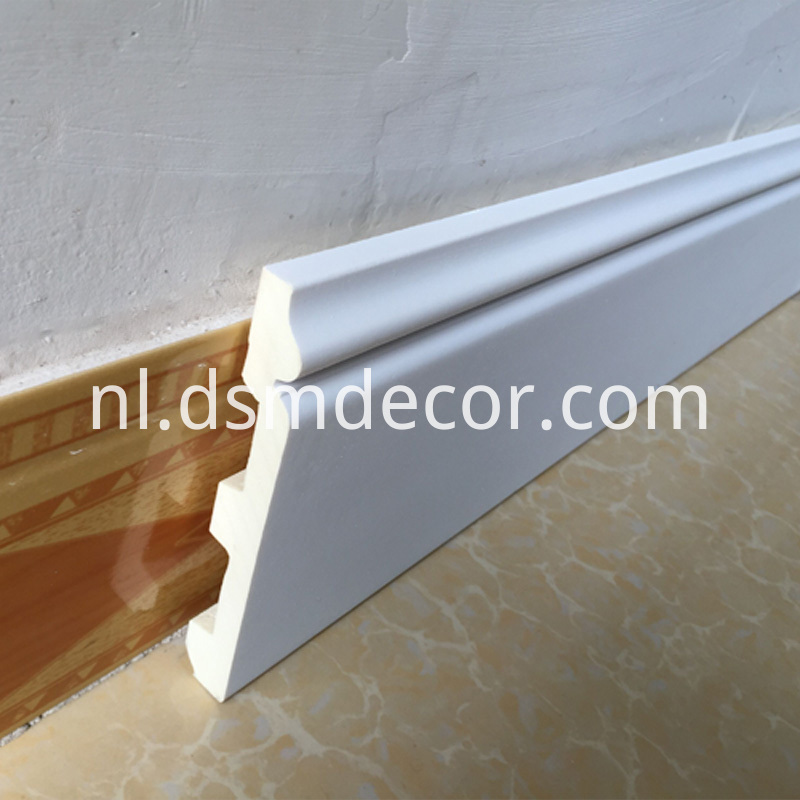 Wij vervaardigen PU Mouldings, PU Plafond Roses, PU Columns, PU Corners, PU Eaves, PU Pilasters, Floor profielen , plinten, Floor Plint, welkom om contact met ons op!
Product Categorie : Vloerprofielen