Dental Crown Moulding is ontworpen met een breedte van 12,2 cm , deze Dentil Cornice Moulding is erg populair in Europese en andere markten. we hebben zijn 'speciale binnen- en buitenhoeken ontworpen voor de gezamenlijke Crown Dentil Moulding voor interieurdecoratie.
Een klassieke kroonlijst met tandheelkundige blokken geïnspireerd op Georgiaanse Edwardiaanse stijlen.
Een decoratief ontwerp, geïnspireerd op klassieke meesterwerken, versierd met fijne details, die het karakter van een gerenoveerd huis kunnen terugbrengen of contrasteren met moderne elementen om elke omgeving te verrijken.
Voordelen :
1.Size: 240x8.6x8.6cm .
2. Gemaakt van polyurethaan met hoge dichtheid, klassiek, elegant en uniform.
3. Lichtgewicht, goede veerkracht, hard en duurzaam.
4. Ondoordringbaar voor vocht en insecten.
5. Eenvoudig te installeren met behulp van gewone houtbewerkingstools.
6.Kan worden gehecht met behulp van een premium polyurethaan bouwlijm.
7.Gebruik schilders kalefateren om nagels te voltooien of gaten en gewrichten te schroeven.
8. Geprimeerd in wit en klaar om te schilderen of faux afwerking.
9. Kan worden geverfd met hoogwaardige acryllatex of op olie gebaseerde verf.
10. Niet verrotten of schimmelen.
11.Designs hebben een scherp, zuiver diep reliëf en tonen fijne kwaliteit in details.
12. Alleen bijpassend interne kroonhoek, gebruik model CC002-23, en alleen passend bij gebruik van het externe kroonhoekmodel CC002-21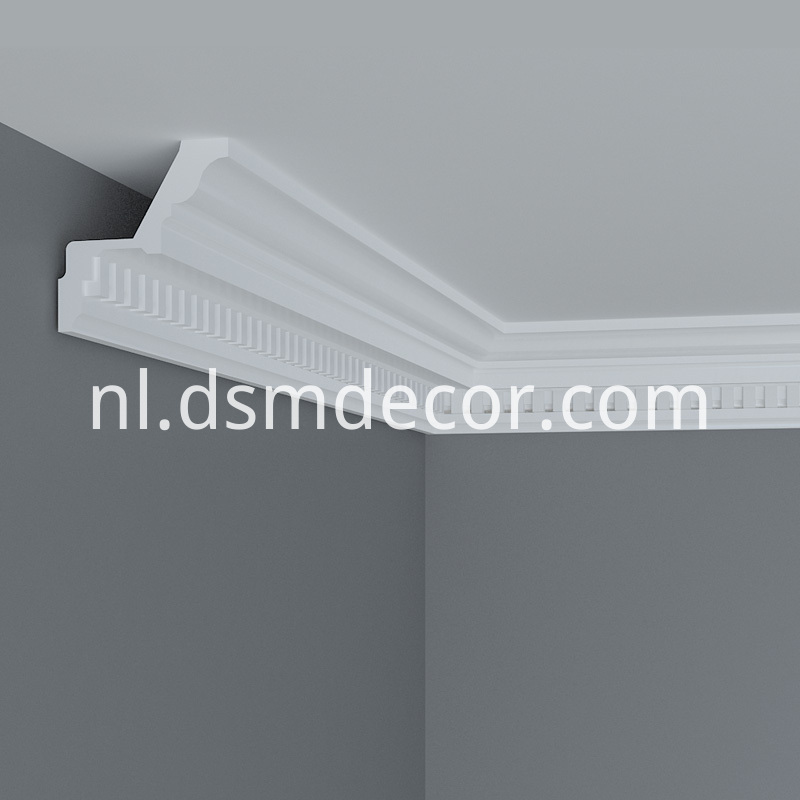 Onze service:
1. Factory directe verkoop met uitstekende kwaliteit, redelijke prijs en eersteklas service.
2. Tijdige levering aan elke uithoek van de wereld.
3. Sterke leveringscapaciteit, high-tech vaardigheden en geavanceerde apparatuur kunnen zeker voldoen aan de eis van de klant.
4. Lancering van nieuwe ontwerpen voor elke categorie elk jaar.
5. Uitstekend vakmanschap. Alle producten 100% geïnspecteerd.
6. Preferentiële vracht door beroemde rederij.
7. Uitstekende service na verkoop.

Wij vervaardigen PU-kroonlijsten, PU-plafondrozetten, PU-kolommen, PU-hoeken, PU-kozijnen, PU-pilasters, kroonlijsten, plafondlijstlijsten, decoratieve kroonlijsten, van harte welkom om contact met ons op te nemen!
Product Categorie : Polyurethaan lijsten > Gesneden kroonlijsten